Book Launches
Pro Malta Christiana organises book launches in Malta to provide and further the principles and values of Christian Civilisation. These are some of our previous events.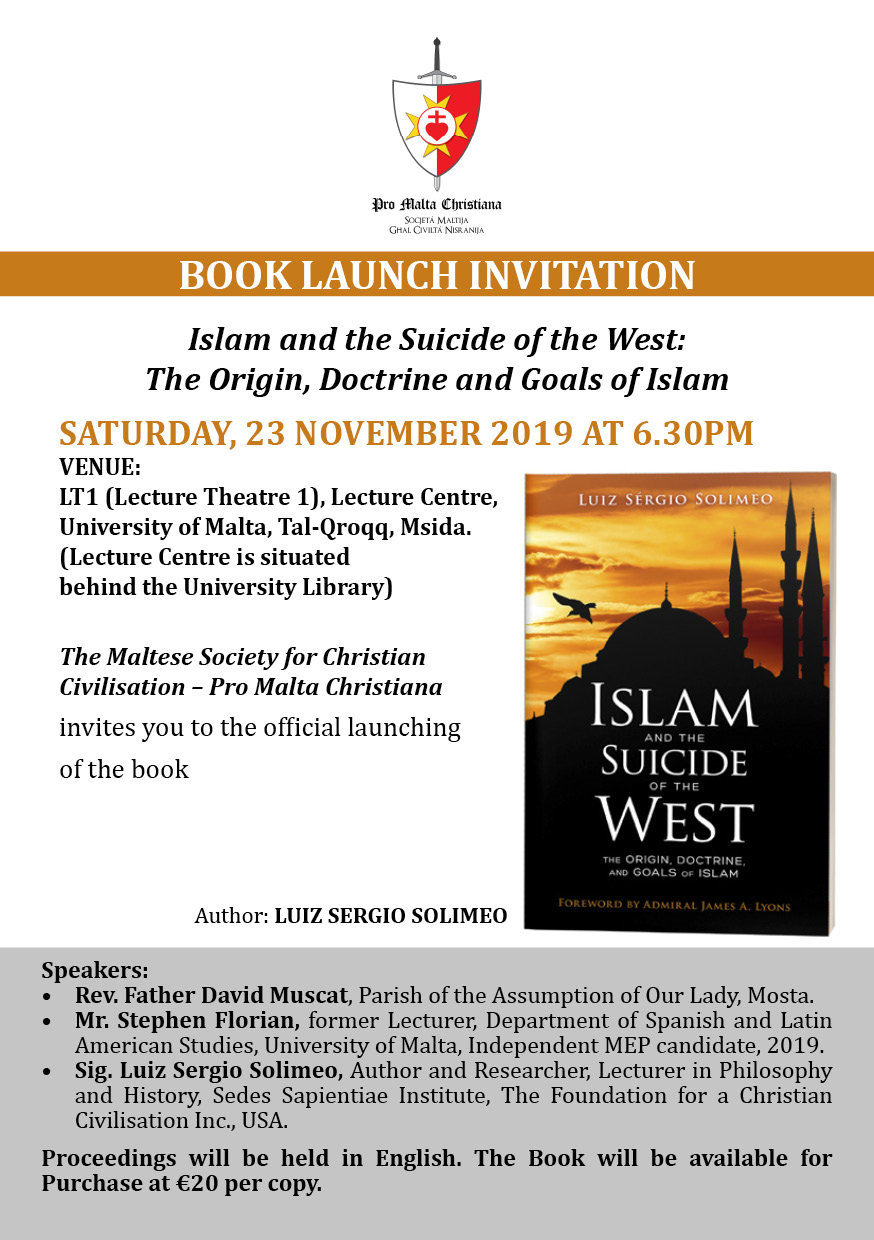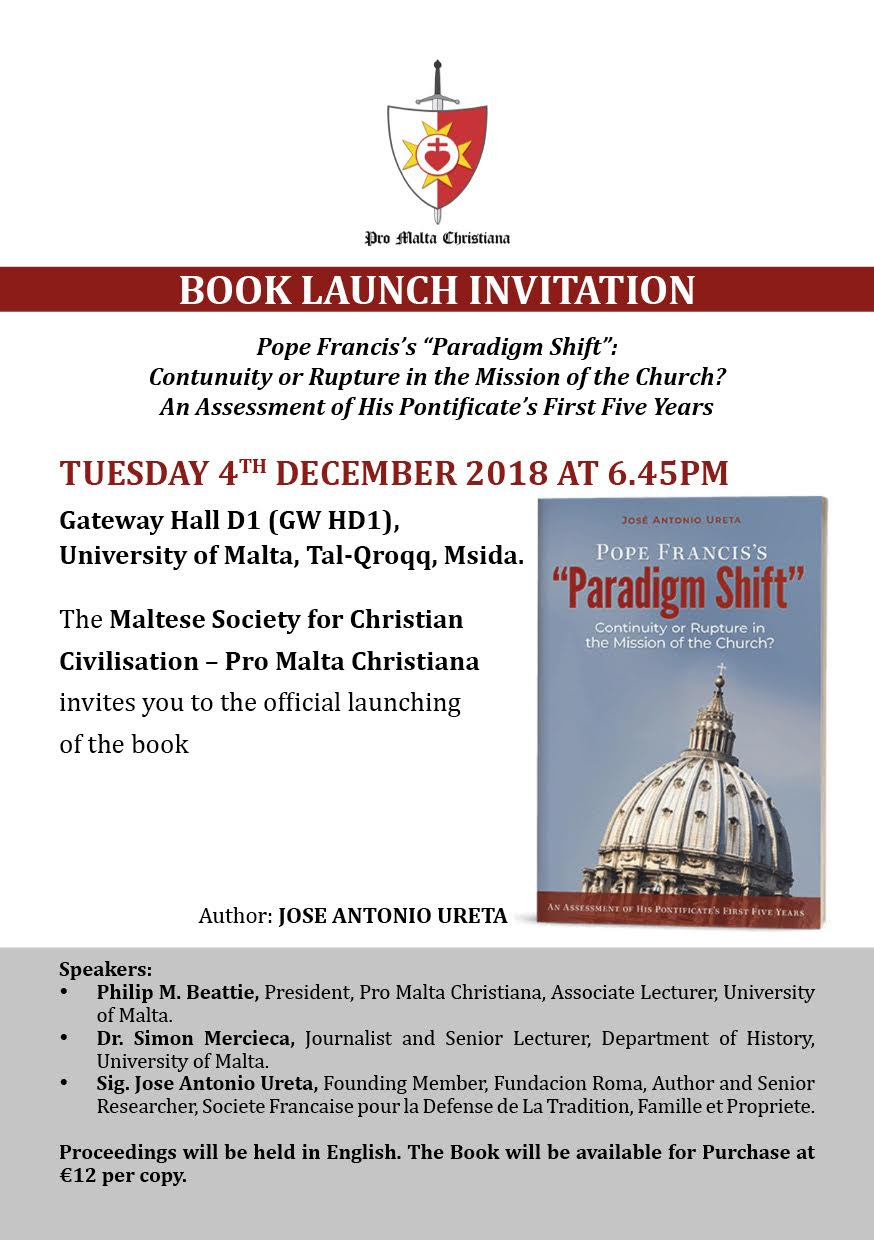 Public Recitations of the Rosary
Pro Malta Christiana organises public recitations of the Rosary and Rosary Rallies to invoke the protection of Our Lady for Malta in the midst of the current attacks against the rights of God, the sacrament of marriage, the natural family, and the unborn.
Why in Public?
In The Secret of the Rosary, Saint Louis de Montfort states:
"Public prayer is far more powerful than private prayer to appease the anger of God and call down His Mercy. Holy Mother Church, guided by the Holy Spirit, has always advocated public prayer in times of public tragedy and suffering."
In fact, St Louis de Montfort organised the first-ever public square rosary rally.
​In America for example, there have been many cases where public prayer and reparation have closed abortion clinics and prevented blasphemous plays. Public prayer, as St Louis de Montfort says, is more powerful than private prayer. By praying the Rosary in public, we are exposing people to the Rosary and the Catholic Faith. Public prayer will touch many souls and encourage them to either become more fervent in the Faith or to return to it.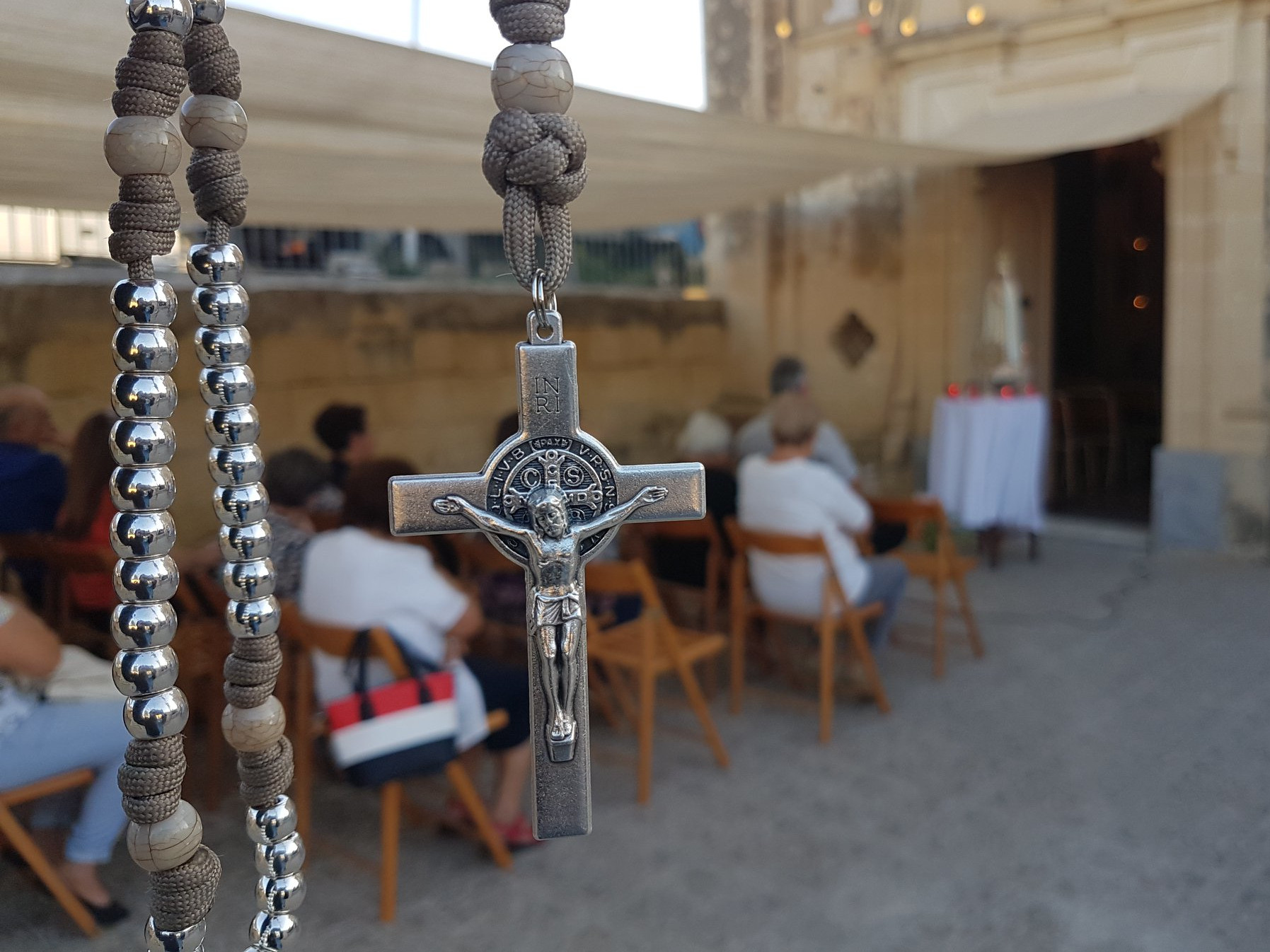 Public Outreach and Media Campaigns
Pro Malta Christiana defends Christian Civilisation in Malta through sponsored messages to the Maltese public in the press and on social media. Our society defends traditional Catholic doctrine in the media. We also conduct orderly public street campaigns to alert the Maltese public against the current secular and multicultural threats against the social order willed by God.
Fatima Home Visits
Would you like Our Lady to visit your Home? Our volunteers will bring the statue of Our Lady of Fatima, Patroness of Pro Malta Christiana to your home and give an audio-visual presentation of the importance and significance of the Message of Fatima in our lives. This is followed by the recitation of the Holy Rosary.